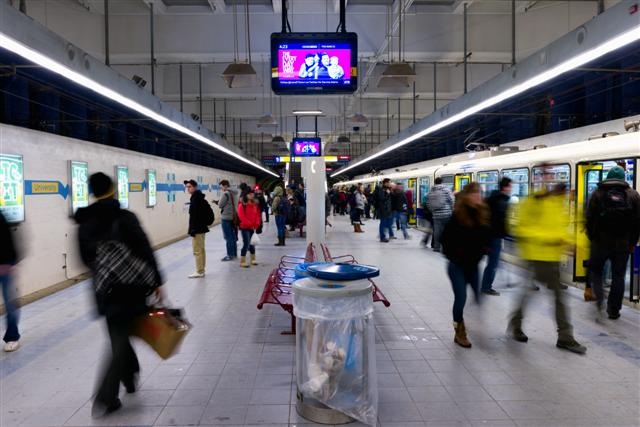 Pattison Outdoor and Edmonton Transit System (ETS) are set to launch a new Digital Transit Network, one similar to the TTC Transit Network in Toronto. This new network will provide digital messaging in 10 key LRT stations with a total of 34 digital screens and a reach of over 500,000 commuters weekly.
Pattison's SmartAD(R) technology will give advertisers and the ETS the capability to provide commuters timely and relevant information in real-time format (e.g. Next Train Arriving in 5 minutes).
"We are extremely pleased to be partnering with Pattison Outdoor a proven leader in the Digital Advertising Network. Their knowledge and understanding of the products, and in particular our customers needs, made this a natural step in our business relationship," Charles Stolte Manager, Edmonton Transit System.