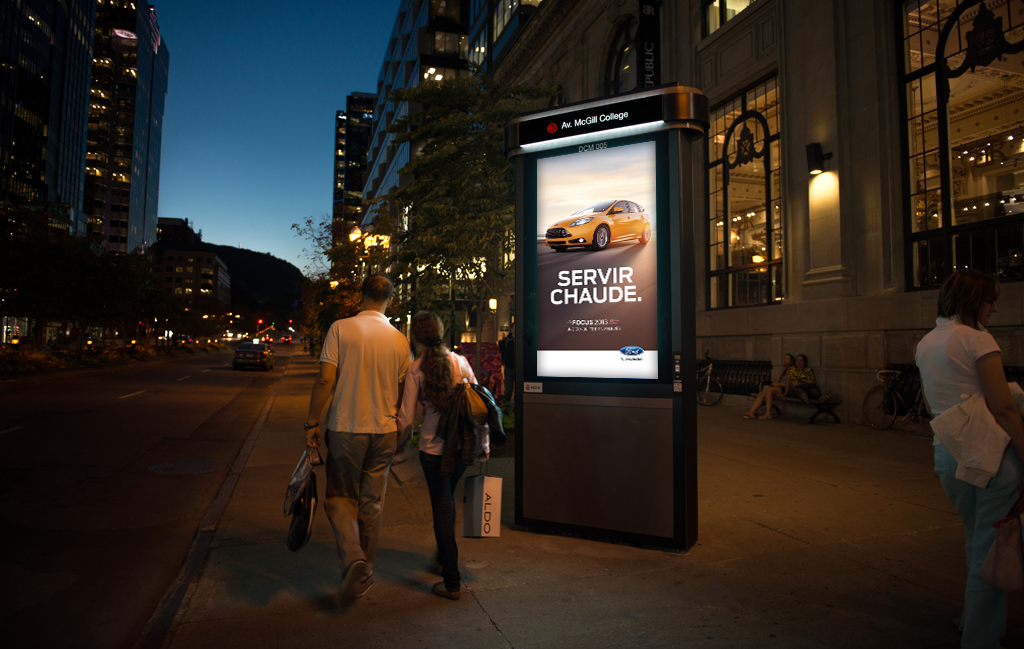 The Digital Column Network in Montreal run by Astral Out-of-Home, a Division of Bell Media, is a finalist in this year's
DailyDOOH Gala Awards
. The urban columns have been nominated in the "Best Digital Poster or Street Furniture Implementation" category.
Montreal's Digital Columns feature a high-definition screen that is extremely bright, very visible and perfect for making images stand out in an urban environment. Astral Out-of-Home's 24/7 coverage is monitored from a high-tech control centre. Six advertisers are rotated in a 48 second loop, running for a continuous four-week period.
Winners will be announced at the gala taking place at Banqueting House, London, Thursday, December 4, 2014.